My biography
Trainer:            "That really was a tough match."
Dreas:              "My legs are approving that to me."
Trainer:            "But we made it. We won the championship."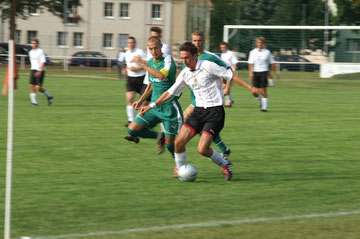 This moment in 2005 certainly was one of the highlights of my whole
life. I'll never forget the complete satisfaction and the pride I felt after
winning the soccer championship of north east Germany with my team.
But then something really strange happened: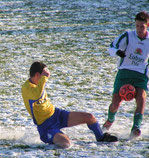 Trainer:            "Now let's talk about your future. What are you going to  do after your studies?"
Dreas:              "Frankly speaking. I'm not sure about my future plans…"
Question marks appeared in my head. Suddenly happiness disappeared and an expression of uncertainty came to my face. It was not the first time that I was thinking about my future, but that mixture of gladness and uncertainty is something I will never forget.
After that experience I was thinking about my future career every day. Where do I want to work after my studies? What business am I searching for?
In order to answer these questions I asked myself: Where am I good at and what are my interests? Therefore I looked back at my whole life and I finally made the decision that I would like to work as Product or Key Account Manager after my studies.
And now I'll show to you how I came to that decision.
My academic professional career started in 2004 when I received my Abitur with honors. My major subjects were mathematics and physics which doesn't mean that I was only interested in logic and numbers. I'll come back to that later on.
Directly after completing the Abitur I started my military service in Rendsburg, a small town in the north of Germany. After being trained for three months my supervisor told me that the three best recruits of our company were selected to be the supervisors for the next period. Actually I was one of these three recruits. For the next six months I was responsible for the drilling of the new recruits and I also worked in the military office where I was trained to work with CRS-systems such as SAP and Lotus Notes. This period showed to me that I was able to lead a team, show authority and I developed some additional computer skills.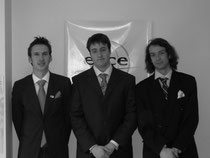 After that quite interesting experience I had to make the next fundamental decision. What do I want to study? For me it was clear that I would not like to study something which is completely abstract such as mathematics or physics even if these were my best subjects at school. Furthermore I noticed that I was always interested in economy. It was also obvious that my job opportunities were not so high if I would study general economic at a university. Consequently I was searching for a specialisation. Since I was awarded to be the best pupil in the subject French at school I started my research in that direction. Finally I decided to enroll the Franco-German program at the Berlin School of Economics and the ESCE Paris.
This program enabled me to pass half of my studies in Paris and showed to me how important intercultural skills are nowadays. During these studies of International Management I did an internship in Paris as Product and Key account manager which supported my interests in those fields.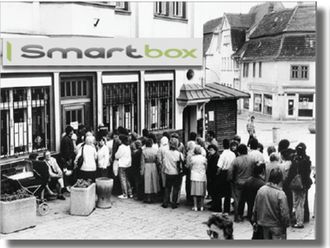 After that internship I recognized that this field of business corresponds to my skills and interests. On the one hand I'm an analytical person with logical and mathematical skills as I mentioned by describing my school career. But on the other hand you can't really find a cognitive style for me since I'm also very creative. I'm not only a semi-professional soccer player who has been a passionate sportsman since he was able to run. I also love philosophy and poetry and therefore wrote my first theatre-play at the age of 17.
Finally I discovered my passion for movie-making and participated on several movie competitions.
If I would like to work in the fields of Product Management or Sales after getting my double diploma in 2009 I will also need this combination of creativeness and analytical skills.
Obviously I'm made for these jobs.