Ambition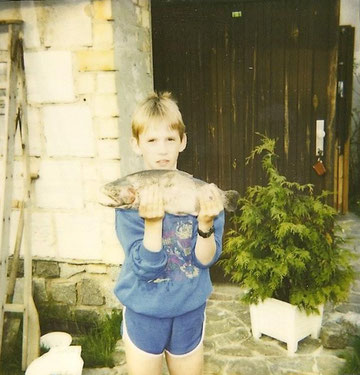 What do you think when you look at this picture? I know what you're thinking:
"Where can I buy these shorts?"
All jokes aside, what does this picture tell you about me? I would say that this little guy always wanted to get the biggest fish, even if he waits all night long at a lake or a river. And sometimes he was lucky enough to get a monster like this one. Isn't that a nice little contrast - the young innocent boy with that scarry species in his hands. Sometimes when I look at this picture the situation reminds me of "Moby-Dick" the novel by Herman Melville. The only difference I see between Captain Ahab and me is that I finally won the fight against Moby-trout.
I'm quite convinced that you'll understand what I wanted show you by means of this snapshot. I was always very ambitious and I will stay as ambitious as a little boy waiting for the big catch.
Adaptability