About me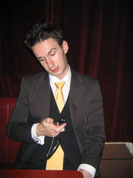 Andreas Scheel
date of birth: 14.11.1984
place of birth: Lübz
town of residence: Berlin
In this section you will find my biography and my resume.
Please use the buttons on the left side in order to visualize these two things.
The Tree of Life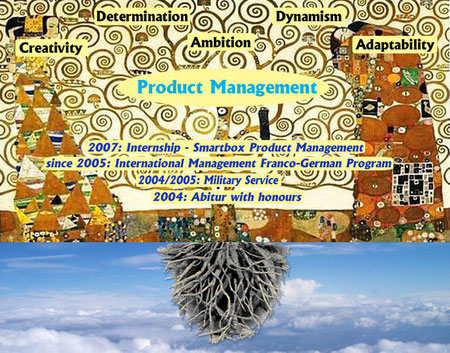 This picture describes my life in a so-called "T-model". On the vertical scale you can see my academic professional biography and on the horizontal axis you will find my capacities that are essential for my future career.
In order to make something creative I adapted one of my favourite paintings which is also hanging in my living room. It is the amazing stoclet frieze of Gustav Klimt which inspired me to this Photoshop work.
What do you think about this picture? How would you interprete for example the roots on this celestial background?
Feel free to write some comments about this picture!