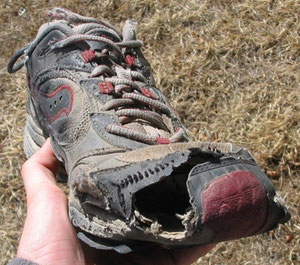 If you have taken a quick look at my biography you might have noticed that sports always played a main role in my life. That's why it is no wonder that I'm interested in all industries and sectors related to sports. Since I also have a passion for marketing I finally got the idea to do something in the field of sports marketing after my studies.
In order to get some information about that branch and its trends today I was searching for nifty blogs dealing with that topic. On the website named "BrandNoise – ideas and insights for brand planners" I found an article which seemed to be very funny at first sight. But then I realized that this article - "Runner, Running Free From Marketing" - could indicate an important new trend in the sporting goods industry.
The article talks about running without shoes.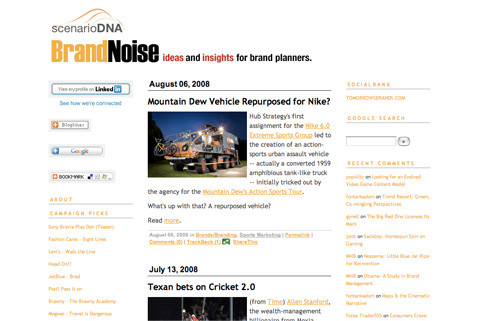 Healthy or just a gag?
That's one of the main questions that came to my mind while reading this article. Is it healthy to run a marathon barefooted? By citing Dr. Paul Langer – an Orthopedic Specialist and clinical faculty member at the University of Minnesota Medical School – the author claims that running with shoes is not more healthy than running barefooted. Dr. Langer gets even more accusing:
"It became more about marketing and less about biomechanics".
Furthermore he argues that this is all about misinformation in the 1980s and starting a
"myth that cushioning in shoes is always better".
But who started that myth? Maybe the sporting goods companies that benefited the most from selling running shoes to everybody. Is that another scandal Nike Inc. is involved in? Feel free to comment on that issue!!!
Reaction to the new trend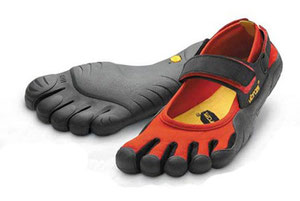 It is a fact that companies already reacted to that new trend of running barefooted through the world. Nike Inc. for example released a new product line of shoes that are reduced to a basic sole. That product line is called Nike Free.
In the picture on the right you can see an even more surprising example of how the sporting goods industry reacts to that new trend.
Would you buy this Vibram Five Fingers shoe???
Related links: