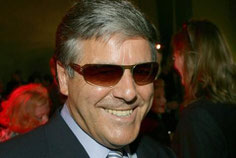 I think that will be great match this evening. I'll watch it with my colleagues in the tiny, funny pub near Kurfürstendamm. My father – one of the greatest soccer expert alive – told me that this will be THE soccer event of the year.
The betting agencies do not really show a favourite and I'm not able to give a business forecast.
Sorry, did I mix something up? I don't think so. It's all about money. Money makes the (business) world go round and money makes the ball look round.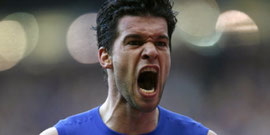 In this part of my blog I will discuss one essential question. Who deserves more money? Josef Ackermann or Micheal Ballack? And I'm sure, with your contribution I'll find the answer to that question.
Let's have a running start by discussing how much they really earn.
What do you think? Who got more money in 2007? Just post your answer right here…