This weekend I went to Rostock in order to observe a great spectacle. My brother Michael got his diploma and I went to the colloquium where he defended his thesis. It was an amazing moment for me since I was so proud of my brother. That really was a great birthday present for me...
I was so excited that I couldn't overcome the temptation to ask my brother a serious question during the colloquium. He answered my question very well but afterwards he almost killed me ;-)
I would like to use this opportunity to mention the outstanding subject of my brother's thesis.
Actually he experimented with a bacteria which tranforms "sugar" into third generation biofuel. Isn't that amazing?
Now, let'ts look at some pictures!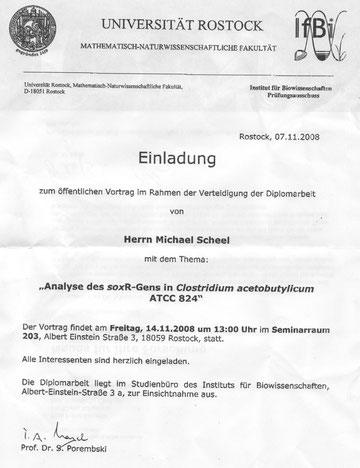 Once again congratulations to my brother!!!